East Midlands Airport Restaurants & Bars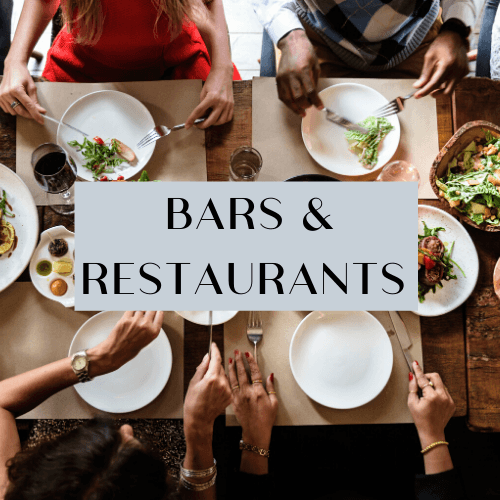 As it's a small airport, the selection of bars and restaurants at East Midlands Airport isn't as extensive as those at larger airports, but you can still enjoy a bite to eat and a delicious coffee at one of the few eateries!
All of the establishments below can be found after security and are open for the main operating hours of the airport, usually around the first and last flight of the day, so be aware that times may change. Spot a cutlery icon? Click it for a menu to whet your appetite!
Explore East Midlands Airport Restaurants
Burger King

Enjoy a meal at the well known Burger King chain, a much-loved family favourite.
Cuisine: Bars and Restaurants
Menu: See Menu
Castle Rock

Sit down for a delicious pre-flight meal in the eatery that celebrates Nottingham's famous Castle Rock Brewery.
Cuisine: Restaurant and Bar
Menu: See Menu
Frankie and Benny's

Loads of American diner choices from curly fries to pizza in a seated restaurant.
Cuisine: Italian American
Greggs

Greggs is the perfect place to grab a quick bite from, whether that's a sandwich or a sausage roll
Cuisine: Fast Food
Proof 65

Enjoy anything from a cup of fresh coffee to an array of delicious dishes
Cuisine: Bars & Restaurants
Menu: See Menu
Pork and Pickle

Using locally sourced produce, Pork and Pickle serve up arguably the best Pork Pies and sausages around!
Cuisine: Fast Food
Starbucks

Starbucks, one of the world's most loved and recognised coffee houses.
Cuisine: Coffee house