East Midlands Airport Taxi and Transfers
Welcome to your complete taxi guide for East Midlands Airport.

Express Cars - The Airport Specialists 24 Hour Taxi Service, Instant Online Quotes Book & Pay Online Dedicated, Professional Taxi Service Account & Corporate Work Undertaken - Executive Vehicles 4,6,8 Seater Vehicles Book Online At www.express-carsuk.com
Enroute Taxis has one of the largest taxi fleets in East Midlands. Available to anyone who books a taxi through our website, 24 hours & 7 days a week, 365 days per year. Book via our online booking page & get 10% off on every taxi ride, or simply head over to our home page & call us on any of our numbers displayed on our website in order to book your taxi or to get a quote today.
Get your taxi business in front of people traveling to and from Airport.
There are different options to suit you.
Add your Business
Explore East Midlands Airport Taxi Services
East Midlands Airport doesn't have a direct rail line and it is quite far away from any rail connections, hence why so many passengers choose to travel in an airport taxi. The surrounding fields hug the M1 motorway as it roars past the lone runway, creeping towards Leicester and Coventry, and big old London beyond that.
It's a small site, with just the 1 terminal, but one of the most important regional airports in the country, providing holidays and business opportunities for people all over the Midlands, from families in Derby, to bank executives in Loughborough.
With such a burden of responsibility, the transport services surrounding East Midlands are important assets to the facility, helping airport bosses fill planes with customers, boxes of shoes and hats in tow, and with crates of delicious vegetables, ready for sale in other areas of the country.
Taxi prices from East Midlands Airport to Leicester*
East Midlands Airport is approximately 16 miles away (as the crow flies) by car from the centre of Leicester. To guarantee your taxi and save money, book in advance with one of the taxi companies listed at the top of this page. Here are some estimated fares:
Estimated taxi fares: East Midlands Airport to Leicester City Centre
| Vehicle | Single Trip | Return Trip |
| --- | --- | --- |
| Saloon Car (up to 4 passengers) | £45 | £75 |
| Estate Car (up to 4 passengers) | £52 | £93 |
| Executive Car (up to 4 passengers) | £60 | £87 |
| People Carrier (up to 6 passengers) | £70 | £120 |
| 8 Seater Minibus (up to 8 passengers) | £80 | £135 |
| Executive People Carrier (up to 6 passengers) | £85 | £130 |
| 16 Seater Minibus (12, 14 or 16 passengers, depending on luggage) | £112 | £200 |
* Please note that these prices are only estimates based on online research. Fares can vary depending on routes, taxi firm rates and time of journey. Please contact a firm directly for a quotation.
Choosing an East Midlands Airport Taxi
Of course, getting to and from East Midlands Airport is of primary concern for travellers, and the local taxi services are well suited to cater for your needs, regardless of how many suitcases you've managed to stuff with flip-flops and high heels.
Saloon cars, as well as executive Mercedes, and minibuses, designed to hold up to forty people, are available from specialist East Midlands Airport taxi firms in all the cities surrounding the airport. Prices vary, but a trip to Leicester in a standard Ford Mondeo costs in the region of £35-£45 per car, increasing to £50+ if a larger vehicle is required.
A taxi ride to Derby, a city famous for its Championship football team, Derby County, is slightly cheaper, at around £30 for a saloon car and £45 for a minibus. Prices for Nottingham are comparable to those for Leicester.
It is advisable to contact an East Midlands taxi company directly with your particular requirements, as prices can change without notice, sometimes depending on how heavy your hatbox is!
When using private hire minicabs check whether there are charges depending on how much luggage you have, the total distance between two points. Black cabs should also be used in moderation if only to protect your bank balance.
East Midlands Airport Taxi Rank
Arrow Cars are the airport's official taxi partner and therefore predominantly operate in the taxi rank. Other firms can drop off and pick up passengers but the taxi must be pre-booked. Pre-booking not only guarantees your taxi but you may also be able to save quite a bit of money in the process.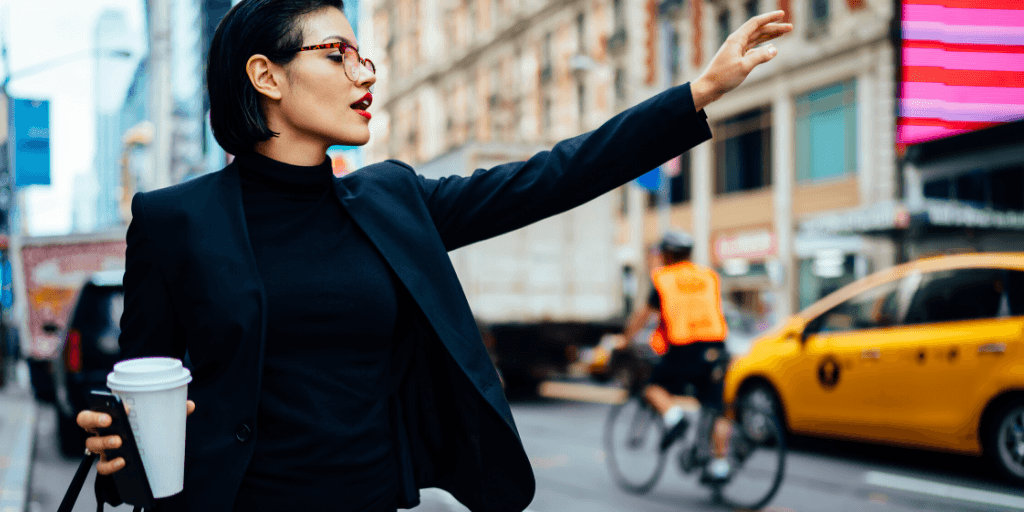 What type of Taxi should I book?
For company bigwigs and nervous business types looking to make an impression on their new boss, a number of premium taxi firms operate in the East Midlands area, providing a Meet and Greet service from chauffeurs, well-dressed and well-versed in the rules of the road.
Executive cars are more expensive, but come fully loaded with a range of extras, including in-car entertainment, refreshments, and free internet access, allowing you to brush up on your social networking skills on the move. Of course, the shiny new Mercedes is reason enough to book a premium taxi.
It's important to be aware of the differences between the taxi services on offer, as the fee will reflect the size or style of the vehicle.
Streetcars are ideal for one or two people, whereas minibuses are spacious, but utilitarian, providing customers with little more than a handful of seats and a steering wheel. Many taxi drivers will meet you in person at the terminal.
Frequent flyers also have the option of setting up an account with a favourite taxi firm, permitting the use of online booking forms and credit card payments. This is especially useful for corporate customers who have to attend regular meetings in distant towns and cities.
Somewhere to visit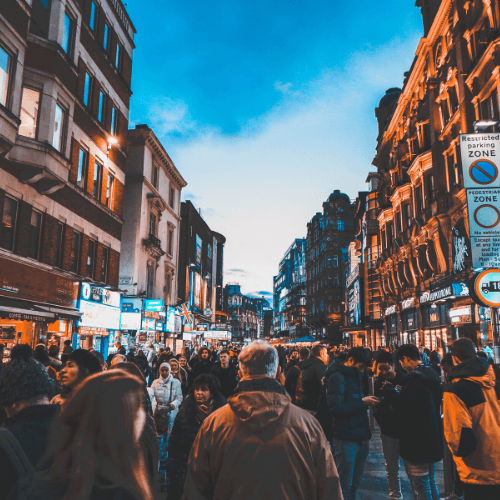 Leicester
Leicester is a haven of Roman archaeology, and there are plenty of unusual places to visit. The Jewry Wall, for example, a two thousand-year-old structure located two miles from the city centre, is the last remnant of a first-century bathhouse, a place of relaxation and sloth, and an important aspect of Roman life.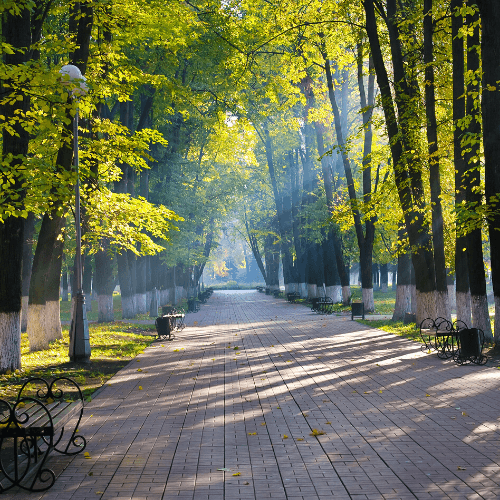 Abbey Park
Abbey Park, one of three enormous public parks in the centre of Leicester, is a favourite haunt of first-year archaeology students during the summer and protects the remains of a 12th-century abbey, buried just beneath the verdant grass. The park is a twenty-five-mile journey from the airport and could set you back at least £40.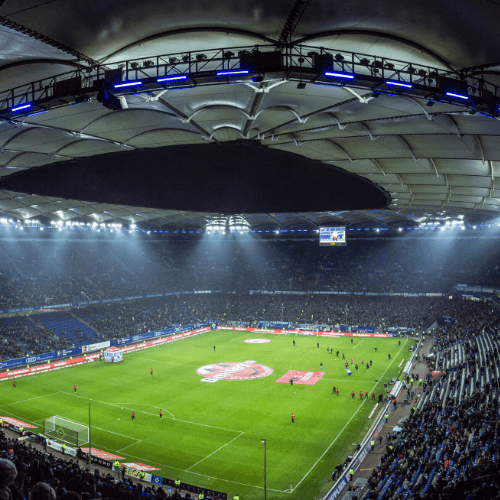 The King Power Stadium
The King Power Stadium, also known as 'Filbert Way', is the home ground of Leicester City football team, and a magnet for local sports fans. With the Welford Road Rugby Stadium just up the road, match days can get a little hectic, but the bright colours and loud songs are welcome distractions from the quiet summer when the local students go home. The two stadia sit within eight hundred metres of each other, and twenty miles from the airport.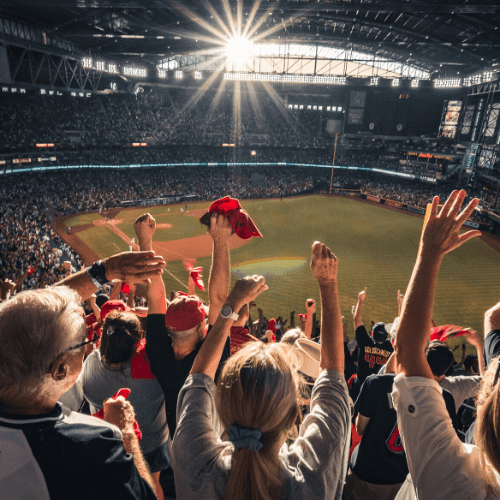 Pride Park
A third sports stadium can be found at Pride Park (Officially known due to a sponsorship deal as the iPro Stadium), Derby, the home of the aforementioned Derby County. The city may not have the ancient history of Leicester, but the village of Darley Abbey on the outskirts of Derby is a haven far removed from the clamour of the football fans!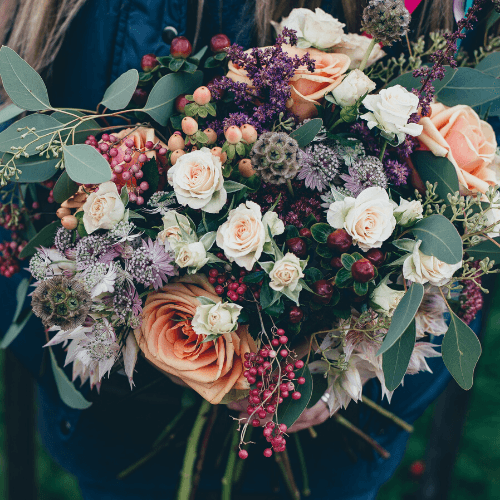 Darley Abbey
Located two miles from the city centre, Darley Abbey boasts an impressive eighty-acre park, and myriad churches and old buildings that will have visitors reaching for their cameras. The Abbey Pub, a low rambling structure formed from the dissolution of the monasteries in the 16th century, is a unique place to hide from the driving rain.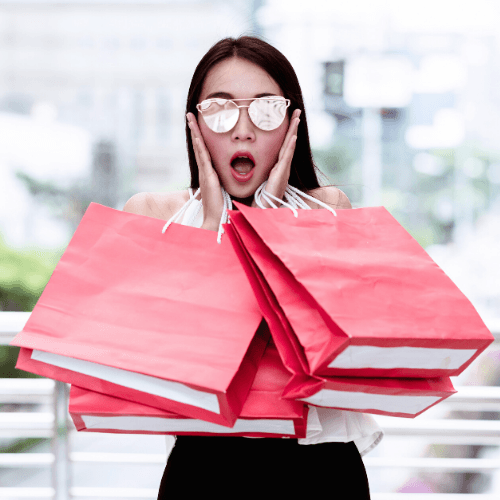 Victoria Shopping Centre
Of course, the city of Nottingham should not be overlooked. The Victoria Shopping Centre has 120 different stores, ranging from pharmacies to toyshops, to giant department stores like House of Frasier and John Lewis. Sherwood Forest and Nottingham Arena are also very popular with visitors, just fifteen miles from East Midlands Airport.