East Midlands Airport Currency Exchange
With so many options available when it comes to travel money, it's no wonder it can be a confusing business! The different rates, the various providers and whether or not to opt for cash or card are just some of the considerations you need to take.
One thing you can be sure of though is that exchanging your money at the airport last minute is one of the most expensive ways to do it unless you pre-order it online. Read on for more information on why this is.
As the world's biggest foreign currency exchange provider, serving over 30 million customers each year. Travelex can provide all your usual currency exchange services, along with a VAT refund service for non-EU residents. Travelex offer a Best Price Promise - They check exchange rates from all the major banks and retailers and guarantee to give you the best price on your foreign currency, or they will refund the difference!
Please Note: They don't have a branch in East Midlands Airport so you won't be able to pick it up en route to the plane, but they do offer home delivery, so make sure to order at least a week in advance! You will need to pay for delivery on amounts up to £600, and then it's free!
Why use The Post Office?
Order Currency - Post Office
Great rates online
0% Commission
Home Delivery Mon-Sat
12,500 branches for pick up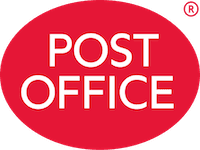 The Post Office are a really well-known travel money provider in the UK and can offer home delivery of your holiday cash Monday to Saturday. You can also go into one of their 12,500 branches to pick your currency up, but be sure to order online first to guarantee the best rates possible.