East Midlands Car Hire
There are 5 East Midlands car hire providers which can all be found in the Arrivals Hall. Whether you need a vehicle for a day or so for work, or are visiting for a week or two, hiring a car is the most cost-effective and flexible option available.
Discover
Travel to places not always accessible by public transport
Something new
Try a different car to what you're used to driving
Convenience
Travel when you want to
Why hire a car?
If flexibility is important to you, car hire is your best bet when it comes to travelling around your destination. In fact, it may also work out to be slightly cheaper if you take into consideration multiple taxi fares, train tickets and the like. Not to mention waiting around for public transport in the inevitable rain in the UK!

Europcar East Midlands Airport
---

Enterprise East Midlands Airport
---
*Calls to this number will cost up to 7p per minute plus your phone company's network access charge.
Car Hire Centre
Use this widget on the right to get your car hire journey started! Simply run a quote for your location and vehicle type required and Car Hire Center, in partnership with RentalCars, will do the rest!
Important information you need before you rent a car




And of course, a few handy tips!
Book as soon as you can - This is simply because you stand a better chance of getting a cheaper deal if you book in advance. Use our car hire gadget above to look at the prices.
Look for damage - You want to ensure that the car doesn't have any damage for instance scratches or body paint issues. If you do find out something, then be sure to take pictures of it so they can't charge you extra.
Take a Sat-Nav with you - We recommend packing a sat-nav with you as this will help you with unknown areas. It is especially good as you'll be saving money on mobile data.
Compare the Car Hire providers at East Midlands Airport
Do you think you might need child seats, sat navs or disabled hand controls? No problem; they are all optional extras offered by all providers below. For your convenience, they all also have an app so you can keep up to date with your hire at all times.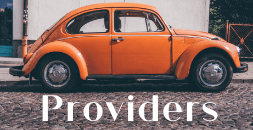 Europcar East Midlands Airport

Branded new cars and great staff. Thanks. - Google review from Beni
Minimum Age:
22; Drivers under 25 will need to pay the £35 per day in YDS
Additional Driver:
From £13 per rental day, depending on the vehicle type
Disabled Drivers:
Please contact the team on 0871 384 3113 to arrange the addition of Lynx Hand Controls to your vehicle
Enterprise East Midlands Airport

Great Service and very friendly staff. Would definitely use again - Google review by Krupal
Minimum Age:
23; a YDS of £32.50 is applicable to drivers under 25
Additional Driver:
Add an additional driver from £10 per day, depending on vehicle type
Disabled Drivers:
Call the team on 0800 633 5665 to arrange the addition of hand controls